Did you know that only 31% of B2B marketers could demonstrate excellent or very good ROI from content marketing in 2020?
It shows that 69% of marketers either aren't confident about the outcome of their content marketing efforts or don't know how to measure ROI!
It's scary to see that hundreds of thousands of dollars spent each year isn't generating ROI for businesses! That might make the CEO of SMEs second guess their investment decision for content marketing.
The report by the Content Marketing Institute also shows another interesting insight: 90% of B2B marketers track "Website Traffic" as the key metric to demonstrate ROI!
But is it the right metric to measure the success of your content marketing?
Focussing on the right metric instead of vanity metrics is imperative to showcase the effectiveness of your content marketing initiatives. If marketers don't look at the right metrics, ROI could be skewed or difficult to demonstrate. In this article, we will look at what metrics to measure and what not to measure.
Before we move further, here is a quick history of content marketing ROI.
The Father of Content Marketing + Its ROI
Do you know who founded content marketing?
You're probably thinking — Joe Pullizi of the Content Marketing Institute.
What if I told you that you are wrong?
Joe Pulizzi only made "content marketing" popular when he founded the Content Marketing Institute and through his books.
[Fun fact: the phrase "content marketing" was used for the first time by John F. Oppedahl when he led a roundtable for journalists at the American Society for Newspaper Editors.]
The real founder was Benjamin Franklin, who most of us know as the "Founding Father of the United States". He was the first ever content marketer and the father of content marketing.
In 1732, Benjamin Franklin used content marketing for the first time when he started publishing his annual Poor Richard's Almanack solely to drive ROI.
Content Marketing Generated ROI 300 Years Ago
The core purpose of content marketing is to tell stories that attract and retain customers.
Almost 3 centuries ago, Franklin published quality content that people liked to read to promote his printing press and to drive sales for his business.
According to History.com,  Poor Richard's Almanack was published continuously for 25 years. It was an extremely popular publication in colonial America that sold an average of 10,000 copies a year.
So, if Franklin can generate ROI back then when there was only one medium — paper, as a digital marketer with numerous online mediums, ROI should be a given.
Businesses Need To See Content Marketing ROI
[Image Credit: Freepik.com]
When content marketing was in its nascent stage, marketers thought it was impossible to establish ROI. Even today, unlike performance marketing, accurate prediction of content marketing ROI is difficult, but it's not impossible.
Businesses have been using content marketing for centuries, not knowing that it's content marketing that was driving results for them.
Initially, businesses were apprehensive about investing in content marketing because they weren't able to see value in their investment. They even felt that they're probably flushing money down the toilet!
But a few businesses believed that content marketing contributed at least to SEO, which will impact the bottom line in the long-run. Those businesses are the ones who have become successful like Red Bull or Hubspot.
Content Is The Backbone of All Marketing ⇒ ROI
Some would argue that copywriting, as used in advertising, directly affects the bottom line. That's why most businesses invest in ads more than in content.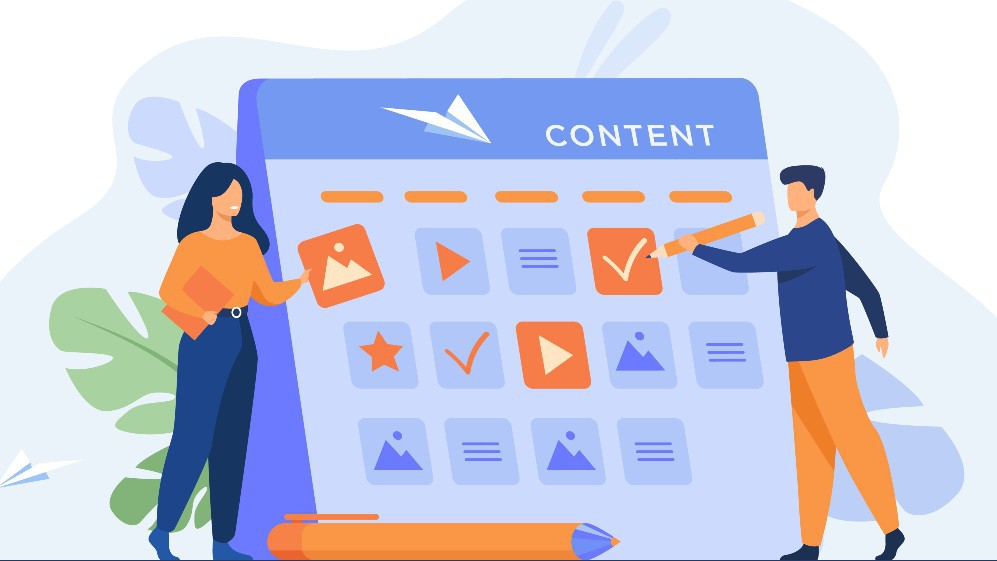 [Image Credit: Freepik.com]
However, Sonia Simone of Copyblogger in a recent blog article highlights that copywriting without content is a waste of good copy. She insists that marketers should make "advertising" too valuable to throw away by wrapping it in wonderfully beneficial, readable content.
Hence, content marketing is the only way to promote your business without sounding salesy. And chances are your brand uses content marketing every day in its communication.
It also implies that content marketing is already contributing to your business bottom line. As a marketer, you merely need to make a case to your C-suite to invest in content marketing. With a clear content marketing strategy, you will be able to boost your business and prove that content marketing ROI exists.
Now that we agree that content marketing ROI exists, I'm going to explain what to measure and how to establish that.
But first, I'm going to show you the metrics that don't add value to your business.
Vanity Metrics That Don't Contribute To ROI
As a marketer, you always want to demonstrate ROI in everything you do. In an attempt to show the effectiveness of content marketing, marketers inadvertently focus on vanity metrics.
A vanity metric is a stat that looks impressive but doesn't contribute to your business growth at all. The following a few examples of vanity metrics:
Organic Traffic Growth:

An increase in traffic from content marketing is exciting. However, that number needs to show how it helped your business goals.

Search Engine Rankings:

Your position on the search engine doesn't mean much if the clicks-throughs to your website is not enough. Above all, how it contributes to the goals.

Bounce Rate:

It only indicates the relevancy of your content to the visitor or if you are ranking organically for wrong keywords. But this isn't a major influencer on ROI if the other metrics perform well.

Impressions and Reach:

These are only indicators of possibility; however, it doesn't accurately connotate if your content resonated with your audience.

Likes and Reactions:

Social media engagement is valuable; comments and shares matter more. Also, the ones who liked your content won't necessarily convert to a customer.

Social Media Followers: 

Though it's important to increase followers to reach a wider target audience; most followers aren't high-quality followers that will sign-up with your brand.

Newsletter Subscribers:

Although it's a good goal to measure, subscribers only help create a database. If you don't use strategic email marketing to push to become your customers; then the metric isn't worthy enough.

Email Open Rate:

It shows if you're targeting the right people and if the subject line is effective. It doesn't indicate the success of the email since click-throughs from body content matter more.
Marketers know these are non-transactional metrics and aren't directly related to ROI. However, you are probably measuring these due to the pressure put on you to show results immediately.
Use these as secondary metrics to garner insights such as a better understanding of the audience on a specific channel or to figure out how to optimize your content to serve them better.
Now let's take a look at the metrics you should be tracking aggressively.
Metrics That Matter The Most To Your Business
At the end of each month, you should be able to show your CEO the value content marketing created for the business. It should translate into revenue since that's what matters to him/her.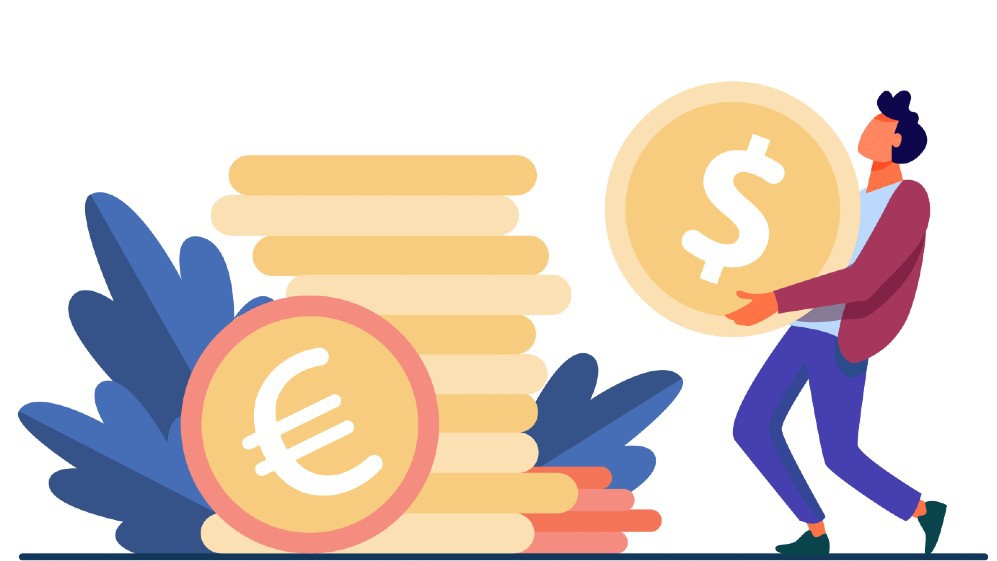 [Image Credit: Freepik.com]
Here are a few metrics that you should closely monitor to understand what content is working and which channels are effective in contributing to the bottom line.
1) Qualified Leads
B2B companies want all their marketing efforts, especially content marketing, to generate and increase leads. Qualified leads that can be nurtured to convert into paying customers is what businesses expect.
You can demonstrate lead acquisition success by answering these 3 questions from Google Analytics and your CRM:
How many visitors did we attract with each piece of content?
How many of those registered as a lead?
How many of those leads were converted

?
2) Sales volume
Content marketing is effective only if you can rely on it to consistently grow your brand and boost sales. All the leads you received need to sign up for your service or buy your product.
Below are a few metrics that you need to measure on Google Analytics to get a complete understanding of the revenue potential of content marketing, especially if yours is an eCommerce business:
Page Value:

Page Value is the average value for a page that a user visited before making a purchase. This helps in understanding which content contributed more to your revenue.

Transactions:

It is the total number of purchases.

Conversion rates:

The percentage of website visitors who made a purchase. It helps in analyzing the efficacy of content marketing.

Time to Purchase:

The time the user takes to purchase from his/her visit to the website. This is important to understand the lead nurturing period required to increase sales.

Revenue:

This shows the money generated for your business. This is one metric that you need to show your CEO regularly.
3) Domain Authority:
Wouldn't it be awesome if your brand's content featured every time your potential audience search?
Domain authority is a score that helps measure the relevance of your content in your niche. It is one of the metrics that impact Google SERP. The domain authority of 50 and above is what you should aim for. Anything above 60 is excellent.
When your website starts to feature for customer queries, you'll build authority, which in turn will increase referrals, leads and sales to your business.
To measure this, you should monitor these metrics:
Time spent on site: Look at the increase in the time spent on your website.
Backlinks: The organic links that your content or site generated.
4) Social Media Amplification Rate
Coined by Avinash Kaushik, amplification is "the rate at which your followers take your content and share it through their networks."
The higher the amplification rate, the more the followers will associate with your brand. That can also result in the followers returning to your sales funnel.
Using your social media analytics platform, you have to track the following to get the rate:
Add up the total number of times a post was shared during any period.
Divide that number by the total number of followers and then multiply by 100.
5) Newsletter Engagement
While growing the list, it's imperative to measure the success of that database and how much it contributed to your business.
To effectively measure the engagement of your newsletter, track the following metrics:
Click-through rate:

This shows the number of visitors who clicked on the links on the email and visited your website.

Email conversion rate:

This shows the number of subscribers that contributed to the business goal.
Start Demonstrating Content Marketing ROI More Often:
Benjamin Franklin knew almost 3 centuries ago that content marketing is imperative to generate ROI. You now have more ways of measuring ROI for all forms of content you create.
Now that you know the vanity metrics and business metrics, resist the urge to say measuring content marketing ROI is difficult and start tracking it regularly.
If you want to know how you can demonstrate value from content marketing or to get an expert opinion on the ROI-potential of your existing content marketing strategy, contact us today to schedule a quick chat.