Every now and then, as a business owner, we often wonder that my potential customers are online. But they don't know that my business can help them achieve their goal.
So how do you market to them and get them to reach out to you online!
How do you turn strangers into customers?
Apart from spending money into Ads – how can I get to my target audience?
The answer is Inbound marketing.
Yes, if you want to convert visitors to leads and them to customers who can't stop raving about you then – Go Inbound!
Inbound marketing helps convey the story of your business /service/product in a way that it aligns to the customer journey. With a good infrastructure for guiding the visitor and helping them discover your business/service seamlessly is how Inbound works!
Like any marketing strategy, inbound marketing involves a combination of processes.
The first thing to understand is that a customer comes online in a time of need like –
The current product/service is not what they signed up for
They want a better result
Maybe better Value for Money
They are just fishing to trial/compare for the next quarter
What we are saying is that a buyer is not a buyer the moment he comes to your site or maybe even before – when they are searching on Google or social media or some forum.
This is where – Value plays a much bigger role. What's the value you are bringing to the prospect/client/customer at every stage.
Communicate the value you provide and not the cost. Cause at this time the customer is more interested in getting his problem solved /knowing that you understand their situation.
Step 1: Attract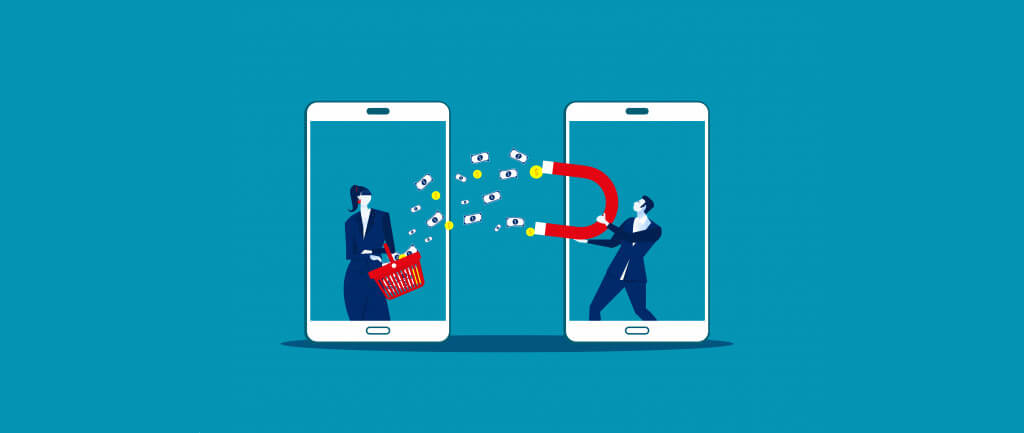 Customers want a simple and effective solution to their problem. That's it!
By default, the person would do 2 things –
Ask someone they trust for a solution or Trust their search skills and Google! 🙂
You need to keep one thing in mind that when they are online they are not necessarily searching for your website. They just want a solution. Therefore, your aim as a business needs to be that of a solution provider and talk from the solution-based approach. The moment you see your business in this light – you start rephrasing your copy to be more solution centric.
This is where you would do things like
Optimize your website for the right keyword
Write content that has a flow and a structured approach for someone to
understand your business leading to them subscribe/download
On the Off-page side of things, you need to be present where your customer might be looking in for solutions.

Eg: if you are offering professional services for corporates then LinkedIn is where you must be present as a business.
Make sure your content-mix includes a healthy mix of videos, blogs, white papers, infographics and so on.
It's good to be present on all social channels. However, based on whether you are in a B2B or B2C environment certain platforms may perform better. B2C businesses generally rely more on Instagram and Facebook vs Linkedin – which is the platform of choice for B2B.
The Attract stage involves
Their Online Hangouts
What format do they prefer to consume content
Latest trends that make communication simple & quick
Above all – what is the problem the visitor is facing and how you can add value instantly
Step 2: Convert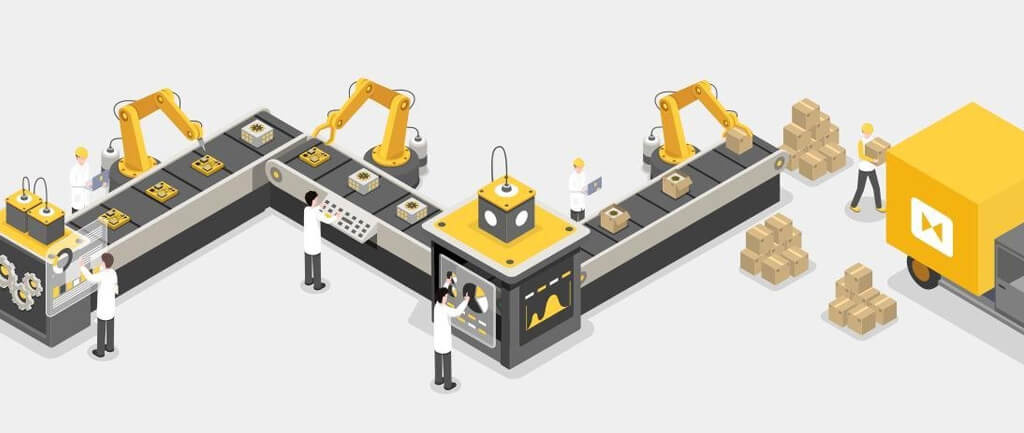 Once the user has consumed enough content on & off your website, you need to make sure that the user now takes some action.
This usually involves :
A) The user has consumed enough content and now is interested in your product
B) The user is dissatisfied, exits your website and wants to research more on the product
If it's the former we can expect a conversion from a Visitor to a Lead. Taking into account that you have given them an action to be taken either as a Form Fill to Get in Touch or to download a piece of Gated Content that further should lead them a step further as it would build trust.
In the case of B, we not only lose out on a potential lead but also the bounce rate of the site would increase if this is a regular pattern leading to the lower website rankings. This behavior is a hint that you need to work on your content.
So make sure you spend time in making content great😉.
For now let us assume, that you are doing a great job with your content and generating enough traffic with your website. So now what do you do?
Now you need to convert your users to your leads. How do you do that?
Add a Call-to-Action (CTA) button at the end of your blog posts. A CTA is a button that stimulates a response from the user.
Eg: Buy, Call, Email, Text, Book an appointment, etc. It prompts the user to take action after consuming content.
CTA's are added to make the process of buying/enquiring easy. Remember the easier you make the process, the higher the probability of the user to convert into a qualified lead. You could also try pop-ups, banners that introduce time-sensitive offers and discounts.
Step 3: Close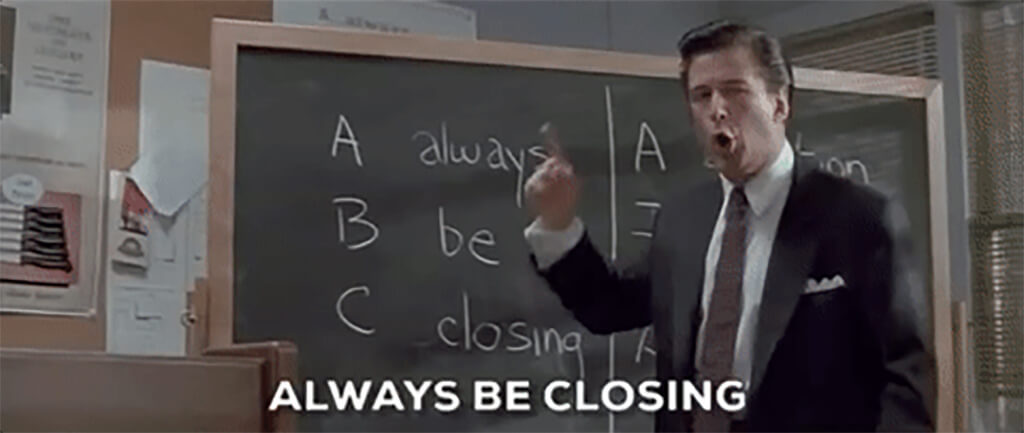 Close is a favorite for many as it turns your leads into your customers. By this time you need to gather enough data about your customers. With the data at hand, you need to send personalized E-mails to your customers. Remember there is 67% more chance for your followers to buy merchandise if it is personalized.
You need to send just the right amount of emails to your followers.
Don't let them forget about your existence or become too spammy. If they call you, don't put them on hold for too long. Disappointing potential customers is something that will directly impact your sales.
Use a Customer Relationship Management (CRM) software like HubSpot to track your customers.
Step 4: Delight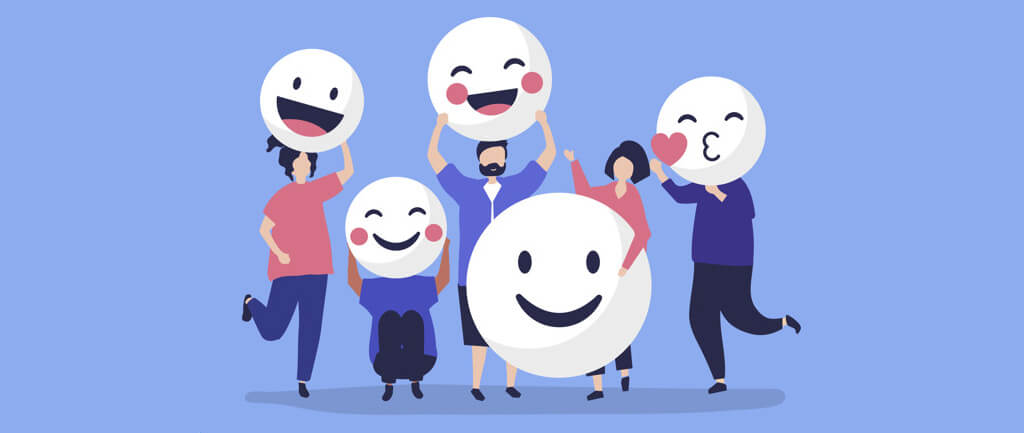 You closed a deal! Great!
Now the real work starts wherein you get a chance to add real value to their business.
Get your team aligned to meeting the agreed goals and work towards them diligently. Keep the client in the loop at all times.
One needs to understand that Marketing is a 24/7 x 365 days cycle. At all times when the customer is coming in touch with your brand – you are Marketing – even after the sale. You need to make sure that your customers are happy constantly and how you can convert them into raving fans.
It is always recommended that you take your customer's feedback after they have purchased the product.
A survey is the best form of feedback.
Were they satisfied with the product?
Would the recommend your company to family and friends?
Would they shop again?
Gather more data as much as possible about your performance against their expectations to discover areas of improvement. Offer them time to time offers. Ask them if they would like to know more about your other offerings.
Basically – the aim should be now to convert your Customers to your Promoters. Keep a track of their social media and engage with them.
You need to thank them and make them feel special for choosing your company.
Make sure to send them birthday messages, newsletters, etc.
Your sales are directly impacted by your existing customers.
The happiness of your customers is the key to grow your business. This is where Inbound Marketing gives you the infrastructure to become customer-friendly. Customer is the king in today's era. With Inbound, one can turn Strangers to Visitors to Leads to Customers and finally Promoters.
Is Inbound the right step for your business?
How can we measure the value of Inbound?
Is my website Inbound ready?
And what changes in my SEO or Social Media Strategy?
Don't stay confused – just get on a call with our resident Inbound Expert to get all your answers. Schedule a call