When we talk about influencers, people mostly think in the traditional sense: celebrities or people who are known to have massive followings on social media.
Today as we think, 'Influencers' are closer to reality TV stars than they are to your average consumer. They might have thousands or even millions of followers that can give them the attention factor marketers constantly strive for, it turns out they're not as influential as you'd think.
According to a study by Stackla , after surveying over 1,500 consumers across the U.S., UK and Australia, they found that people were nearly 10x more likely to make a purchase after seeing a peer's social post than that of a traditional social media influencer.

Today Millennials and Gen Z are very much tech savvy and know very well that celebrities and people with enormous followings get paid to promote products, whereas posts from other customers are viewed by consumers as inherently more trusted and authentic.
And authenticity is king!
Most of the consumers say authenticity is essential to decide which brands they like and support. A shift can be seen towards more nano influencers in the industry and everyday consumers, because the problem with traditional influencer marketing is that it focuses on the wrong type of influencers.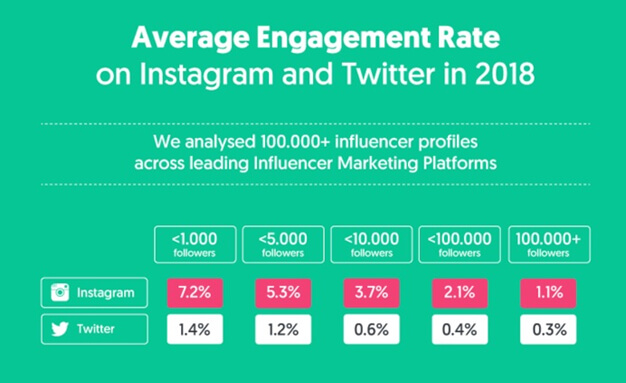 Source: Stackla
In fact, CNBC has reported that fake followers will cost brands $1.3 billion in influencer campaigns this year alone.
Naturally, all of this has resulted in a considerable loss in consumer confidence on what influencers say online. Instead of wasting tens or even hundreds of thousands of dollars on a handful of posts from a few people who have a lot of followers (but not a lot of genuine engagement), brands must focus to engage and motivate the real advocates who already create tons of great influential visual content about their brands.
This is where Organic Influencers come into the picture.
Organic Influencers are the genuine people who buy your products and services and create content about your brand, they're your real brand advocates.
And real people will lead to real influence. They may have thousands of followers on Instagram, or may have 100, but the number isn't as important as their authenticity, passion, and collective influence.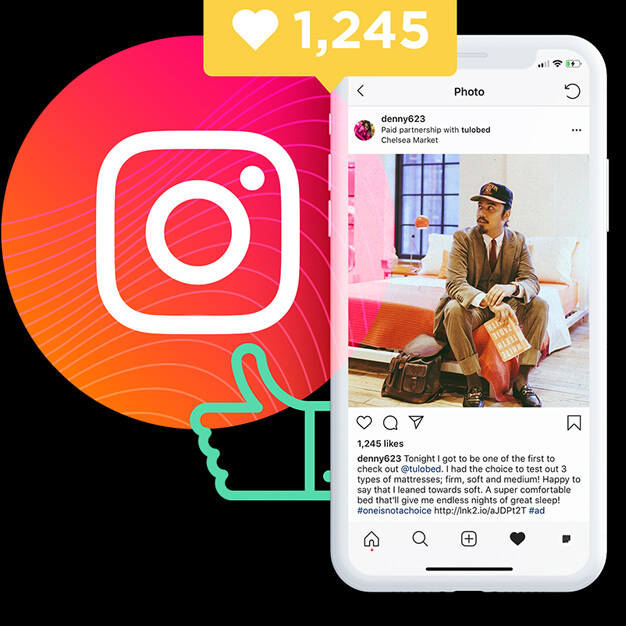 The main purpose behind this concept is to help brands turn their organic advocates into influencers.
Your brand can easily reduce the risk of mistrust that majority of consumers feel towards paid influencers. For that reconsider your existing influencer programs with Organic Influencers.
The concept of Influencer marketing has become so popular with marketers that they only need content. But any content will not work, they require high-quality content for their brand aesthetic, along with that it must look authentic.
Try to invite your advocates into an organic influencer community. By doing this you can cultivate a direct connection with them and open the lines of communication to help them with the types of content they post about your brand.
However, they don't always create the exact type of content which your brand may seek.
A critical fact of influencer marketing is that your brand doesn't own the influencer content. Unless it's explicitly agreed to during contract negotiations, brands don't have the right to the content, they just paid an influencer to create and they can't use it outside of the third-party platform the influencer originally posted it in.
Typically, if a brand wants to use the influencer's content to repost it on their social channels, they need to buy the copyright for that content from the influencer at an additional cost.
Instead to spend for one post from a traditional influencer that can only live on Instagram, tap your brand's organic influencers. This can help you generate and gain the rights to a group of assets from a larger pool of authentic creators.

Once you get permission to use your organic influencers' content, you can enhance the reach and impact of that content by featuring it across all your marketing channels.
And after you put that influential content to work at every point in the buyer's journey, you can improve all your conversion metrics.
Today's largest group of consumers (Millennials and Gen Z) prioritize authenticity.
Social networks and smartphones have made your brand's advocates the greatest content creators the world has ever seen.
Now it's time for you to adopt an organic influencer strategy. With Organic Influencers, you can easily engage and motivate your best brand advocates to build loyal communities and rich libraries of authentic, high-quality content that delivers real ROI.