What is TikTok?
Some of you might diss the app, calling it a hub of cringe-inducing videos that only have one purpose – to become a meme.
For others, mostly the 'digital content creators' as they like to call themselves, it's liberating, aspirational and "a confidence booster" as they entertain their audience.
So while we argue about what the platform actually makes us feel, let's not forget that it's actually a goldmine of marketing opportunities. With over 500 million+ monthly active users, there's no second-guessing this 'just a lip-syncing video app for teens' has a vast audience that brands can cater to, to widen their reach.

Formerly known as Musical.y, the app was taken over by ByteDance, a Chinese company in 2016. TikTok turned out to be one of the most profitable and downloaded apps, surpassing even the records of Instagram in the first half of its release. Since the app launch, TikTok's user base has grown at a rate of 275% last year and shows no signs to slow down. All this is despite the app landing itself in controversy for violating the child privacy law in 2019.
However, they did make things better. TikTok has increased security measures and has launched multiple online safety campaigns to educate people.
But is TikTok really a big deal as it seems? Or is it just a FAD?
Despite the earlier concerns of safety and a ban in India, the platform is back with increased popularity, especially in Tier 2 and Tier 3 cities which is harder to tap otherwise. TikTok has also opened its doors to advertisers and has seen several brands seeking opportunities to leverage the Gen Z audience.
So what's ticking with the brands now?
Sachin Sharma, Director of Sales & Partnerships at ByteDance India answers: "Brands today are slowly realising the true potential of the Indian market as TikTok might be the first-of-its-kind content creation platform for our user base is across Tier 1, Tier 2 and Tier 3 cities. This gives partner brands a unique opportunity to connect with their audiences across the length and breadth of the country, in an interesting and innovative format. We believe that our highly engaged user base makes it a go-to platform for consumer-based businesses to increase their mind share. It is also a great opportunity for brands to directly reach out to first-time internet users through the platform."
In 2018, during the ICC World Cup, TikTok came into the notice of Indian brands as a platform worth exploring. The official of ICC has round 1.1 million followers on TikTok and their campaign #CricketWorldCup hit the mark of 9.9 billion views – not a small feat for an app that launched two years back. Hotstar followed the lead and dropped in few intriguing cricket clips with background music and shared it on the platform. This alone helped them gain 26.9 K followers.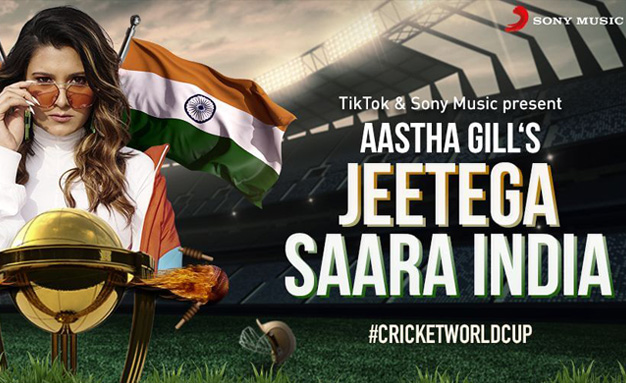 Source: https://newsroom.tiktok.com/en-in/tiktok-collaborates-with-sony-music-artist-aastha-to-create-the-tiktok-world-cup-anthem-jeetega-saara-india
Disha Patani & Tiger Shroff led Pepsi India's #SwagStepChallenge – a crowd-sourced video campaign that got over 23 billion views on the TikTok.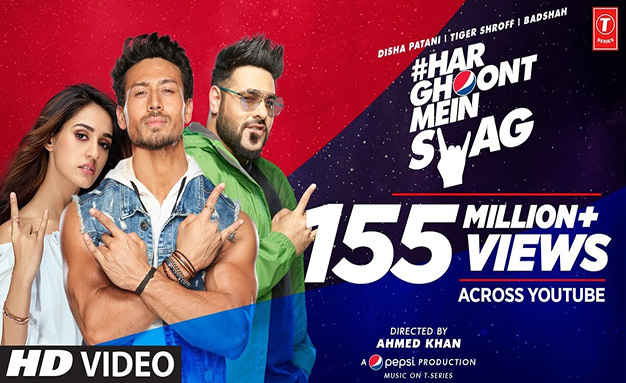 Source – https://www.adgully.com/pepsi-s-swag-anthem-creates-new-record-on-tiktok-85439.html
Lay's India got Yuvraj Singh and Shakti Mohan for their #Wavez4India campaign to promote a newly launched product and create user-generated promotional content. The campaign crossed 9 billion views.
Even Zomato got their hands into TikTok and managed to achieve over 339 K views for their #ZomatoRideToFame campaign and that too without a regular supply of content.. They use their delivery partners as their strength, and give them a platform to sing, dance and showcase their talent. They have also incentivised the process and announced prizes worth Rs 1,00,000 for creating engaging content.
In a chat with ET's Brand Equity, Sumedhas Rajgopal, entertainment strategy and partnerships lead of TikTok (India), discussed how the user base of TikTok in India is as diverse as the country itself. The videos go beyond just lip-synch fails. We have housewives post food recipes, doctors sharing health tips, millennials taking part in hashtag challenges, cricket commentators talking sports and actors like Ashish Bisht share comedy clips.
Rajgopal says, "We want to enable everyone to be a creator. We have seen a rise in creators who are just good at what they do and celebrities who have been able to use the platform to engage with their fans." The low barrier of entry made TikTok an overnight sensation in India, becoming the fastest-growing base of China-based app.
TikTok has become a marketers' new darling because of the access it gives them to creators and consumers of middle-class India. Brands that used TikTok as a part of their marketing strategies include retailers like Myntra, Zara and Snapdeal; entertainment platforms like Dharma Productions, Hungama Music, and Voot; personal care brand like Clean & Clear, among many.

TikTok's 15-60 seconds videos are taking the world by storm, and here's all the features that the app is offering to marketers like us to take advantage of:
1. Infeed native content
A 9-15 seconds native infeed videos displayed full screen like Instagram stories. Such ads support multiple features like website clicks and app downloads. The ROI on these native ads is discovered by the number of clicks, impressions, views, play duration, CTR and interactions.
2. Brand Takeovers
Brand takeovers let a new brand takeover TikTok every day. You get images, animated GIFs and videos with embedded links to connect to websites, landing pages, challenges, hashtags within the platform. Such Takeovers offer clicks, impressions, and unique reach.
3. Hashtag Challenge
This format can be used to promote your hashtag and get brand awareness. The challenge contains a link to the main challenge page where the interested participant can see the exact details of the challenge with instructions and then take part in it. The success of hashtag challenges is measured through video interactions, clicks, views, user-generated content.
4. Branded Lenses
Leveraging AR much like the 2D and 3D lenses of Snapchat, TikTok has come up with Branded lenses for photos and faces to create brand awareness. Can also be integrated with the Hashtag Challenge.
Well, now that you know how brands in India are using TikTok and influencer marketing to promote themselves and what lies in store, you might go ahead and start some planning for yourself. But remember, just because everyone is using the video app doesn't mean you have a compulsion to use it too. Your brand might not need to be on TikTok.
So, here are a few points to keep in mind before you jump into TikTok and then wonder what you have to do:
Study the platform well.
When you open TikTok, you will find a lot of silly videos set on the tones of the latest music. What you will also find are multiple tutorials on food, education, workout and makeup. The platform's audience lies between the ages of 16-24, and is not a place for serious brand pitches. People only seek entertainment on TikTok. If your brand can fit into that cultural naturally – go ahead, devise a challenge or create a filter. Connect with the users in a creative way to take full advantage of the app.
Create Fun Stuff
We have already made it so clear that there's no room for boring stuff on TikTok.
You have to create your own fun & creative stuff. And it's not that difficult on TikTok. After you've had your concept ready, take out your phone and shoot! The quality doesn't matter on TikTok – the content does!
While wacky stuff is TikTok's cup of tea, don't go overboard with your content and try to create outrageous stuff if your brand isn't made for that.
Over to you sir!
Now does TikTok make a little more sense to you? If your brand has a young target audience, TikTok is the right platform for you to market. Go ahead, keep our points in mind and start shooting!