So far into your business, you must have for sure dealt with a video or two. Maybe a product demo, a testimonial or maybe a simple product announcement video. Videos speed up communication and can certainly generate interest. However, a single video can only do so much.
What if we use videos in a series of communication? Sounds like a plan!
As marketers, we understand the importance of video and the value it can give both ways – from a business to a consumer and vice versa.
Videos attract audiences, engage with leads and can convert them into paying customers. However, a lot of us fail to use it to its full potential.
A lot of B2B brands create explainer videos and just end it there, not paying attention to the question 'What Next?' and 'How to nurture the relationship with the viewer further?'
A good video marketing strategy doesn't just end with creating and publishing 1 video, Rather, it begins there. You got the attention – now what?
Videos serve a purpose at every stage of a marketing funnel. Frame videos with a specific goal to win over customers from one stage to the next.
Before we start with the types of videos that can be used at each stage of the marketing funnel, let's do a recap on what each step in the marketing funnel looks like.

The simplest of marketing funnel comprises of 3 stages –
Awareness, Consideration and Decision.
However, this leaves out one of the most critical steps that buyers are a part of after they are your customers – Retention.
Video can actually help you build great relationships and build brand loyalty to retain customers over long periods. And so here is our updated Marketing Funnel:
Awareness – Tell people about your business.
Consideration – Educate your leads about the industry you work for and the problems your product/service solves.
Decision – Convince the leads to buy your product through trust-building.
Retention – Add value to the lives of your customers.
Now that you are clear about what each stage in a marketing funnel means, put on your ideal customer's shoes and map out their journey. Figure out what state of mind they will be having at each stage and what they expect from your brand.
Here are some questions you should consider for your target audience:
What solution are you offering for the problem they have?
What do they feel about the solution you are offering?
What information will convince them to move on to the next stage?
What data are you collecting at each stage?
What will stop them from buying from you, and how can your content get past it?
After you have segregated the agenda for each stage of your marketing funnel, the next step is to figure out how to distribute your content so that it reaches your audience at the right time, in the right stage and through the right platform. This will come with the right audience research.
At TOFU(top of the funnel), reach prospects through organic searches, ads or social media.
In MOFU(Middle of the Funnel), your leads now trust you and follow your content to help them solve their problem.
At BOFU(Bottom of the funnel), your leads are speaking directly to you— so use your videos for 1-on-1 communication.
Now, that we are sure about when and where to hit your prospects at each stage, let's dive into the different types of compelling video content you can create for the same.
Here are a few examples and the key metrics to measure the success of your content:
1. Top of the Funnel – Tell people who you are
At this stage, your potential customers have a problem, and you have the solution, all you need to do is – find each other! So naturally, your first job is to be present where your audience hangs out the most or looks for information.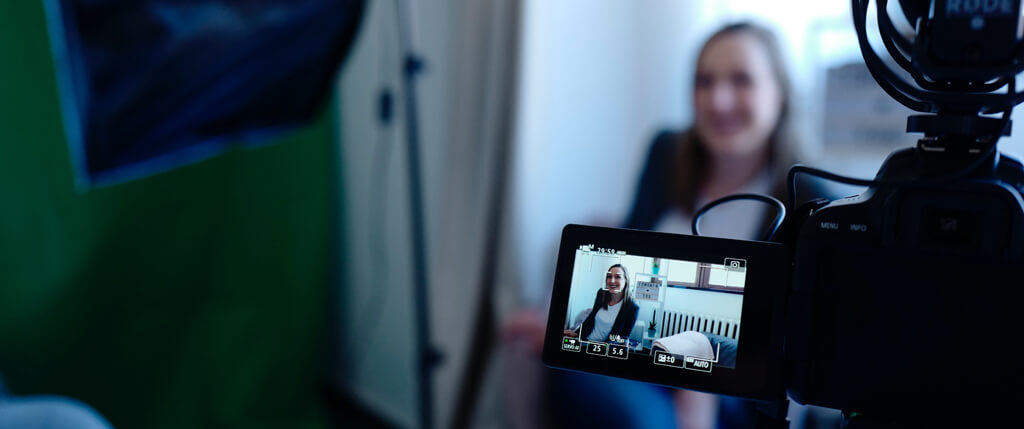 To attract prospects, create high-level content that has a mass appeal, authentic tone and helps viewers complete their tasks without pushing your product/service right into their face.
The content can be broadly divided into 3 categories:
Amaze – Content that catches attention. Bold brand films with a quirky twist or video documentaries on topics that your audience cares about.
Appeal – Content that your audience relates to. This can be inspirational or entertaining videos on social media.
Answer – This content can be educational or maybe a piece of advice on a specific topic for your audience.
Such social media or SEO-driven videos are a better way for your target audience to remember your brand and retain the information for a more extended period. And if the content is really great, they might share it too, widening your range.
We recommend the following content:
'How-to' Content Libraries that have videos and not blogs, to showcase your expertise. This helps improve your SEO and helps the audience build trust in your brand that you know about your industry quite well.
Repurposed Webinar Content in the form of small chapters that your audience can find quickly. This type of engaging and informative content helps you build authority.
Thought-Leadership Interviews that capture 1-on-1 chats with influencers and CXOs from your industry or company. This type of content is currently on rage and gets shared easily.
Fun-Content that your audience resonates with and helps them click to your brand because of the relatability.
But it doesn't end here if you want your audience to fall on the second stage. What you also need is an apt CTA after every video that prompts them to either download your eBooks, watch more videos, share your video or land on the website.
Key Metric to Measure the Success – View Count.
At this stage, you cast a wide net, aiming for maximum exposure and audience. Use the metric of no. of views to measure the success of your video content.
2. Middle of the Funnel – Solve a Problem for them
At this stage, your audience is well aware of their problem and is looking for solutions online, but now is not the time to be pushy. Help them with their decision process, by providing general information about your industry, service or product and what makes you different from the other. This empowers them to make better decisions and become a trustworthy source in the process. The happier they walk away with the knowledge you have provided them with, the better relationship you are bound to nurture with them.
We recommend the following videos:
Product/Service Explainer Videos that are targeted according to the problems different sections of your audience is facing.
Video Case Studies that position your brand as a trustworthy source to have solved similar problems before.
Videos that Showcase how your product integrates smoothly in the ecosystem of your audience.
Company Culture videos that communicate the values of your team.
Webinars to educate people about the subject you have expertise in.
At this stage, your CTAs at the end of your video should focus on getting the contact details of your prospects. This will help you send them more targeted content with a personalised message based on what they've been watching already. Leads at this stage trust your brand enough to give their contacts, and if nurtured the right way can be your customers in the last stage.
The key metric to measure Success – Time Spent Watching
The extent to which the viewer is watching your video measures how engaging your content is.
Do keep captions, slides and chapter breaks. The more engaging your video is, the longer your viewer will stick onto your website, app or channel(which means they are developing more and more interest in your brand). The added advantage? Your website is ranked higher on Google. Even better than the ones rich with SEO keywords.
3. Bottom of the Funnel – Convince them to Choose you!
The content at this stage is focused on sealing the deal, aka this the decision time! Your prospect is equipped with the knowledge of your brand and the solution you are providing. They are considering you and are just a step away from the purchase. At this stage, you have to nurture them with compelling content about your product/service, happy customers and company. The content should focus on the factor/s that makes your business different from the other competitors out there and why should one choose you.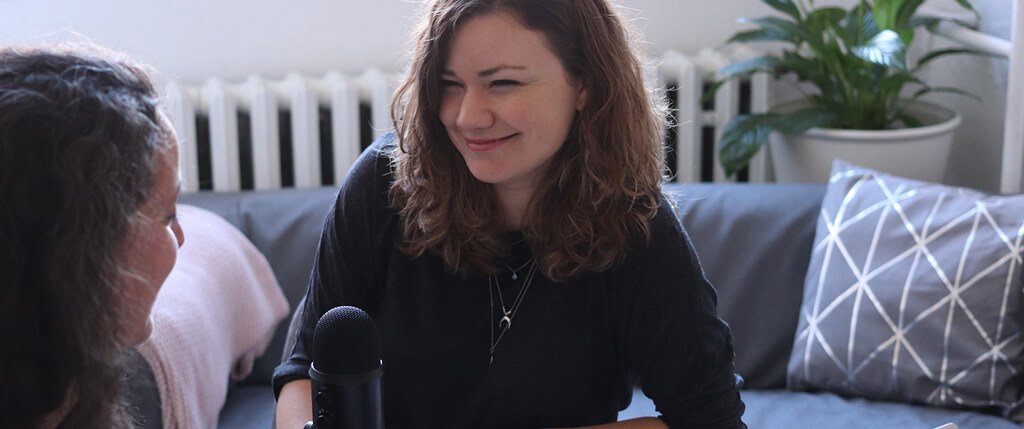 Videos are handy at this stage since the emotional connect plays an integral role in decision making. So, pack up your content with an emotional punch!
Here are the types of video we recommend:
Product use/installation demos featuring someone who explains each and every step that makes it look easier for the viewer to install and use your product, compelling them to close the deal.
FAQ Videos that answer to all the questions your viewer might have about the product/service you offer.
Testimonials of the ones whose life has been made better by your product.
Videos that show how well your product fits into the life of its user and makes it better.
Such videos can be featured on your website home page, landing page, sent through personalised mailers or featured on social media. It's an excellent opportunity to win your prospect over with an on-brand personality, humour or other relatable factors.
You can also use personalised videos that address individual needs to give a final push to your prospects.
Also, embed Call to Actions, annotation, turnstiles links in the video to make it a smooth, frictionless experience for your viewer to convert.
The key metric to measure Success – Sign Ups
The moment your prospect signs up the contact me form for product/service demo, they are really close to becoming your customer.
Bonus!
4. Retention – Build long term relationships.
Winning over customers doesn't stop at selling them one of your products. What matters is a long term relationship where you re-sell your products because that is cheaper than attracting new prospects.
You're continually releasing new products/service, improving your business and making the previous ones better, which in a way helps your existing users. So, re-engage them with videos of new developments and provide value with information that will help them make their life better. The latter not necessarily needs to be just about your product/service.
Hit them up with emailers, newsletters, social media posts and new website content regularly to be in touch.
No doubt video has the power to make your marketing journey even more useful. A well-executed set of how to series or product demonstrations can provide the right information to your leads, and they don't need to contact you(70% of the buying decision is made before the prospect approaches your sales executive)- it's a win-win situation!

So, start out with mapping out the journey of your ideal customer, divide it into 4 stages, prepare your content mix and hit them up at the right place and time.
Need help making videos? Here are some tips that will help you plan, shoot and deliver the right videos for your business.